The 2019 meeting of the Anglican Association of Biblical Scholars will be held on Friday, November 22 off site in San Diego. We are hopeful that we will be able to arrange bus transportation from the conference center. All are welcome to join us from 5:00 to 9:00 pm for fellowship, Holy Eucharist, dinner (reservations required online in the fall at www.aabs.org), and an invited panel. In addition, we will meet for Holy Eucharist in the conference venue at 11:45 on Sunday morning, November 24.
The 2018 meeting was held at St Andrew's in Denver, CO. The Rev. Canon C. K. Robertson, Ph.D., Canon to the Presiding Bishop for Ministry Beyond the Episcopal Church, spoke after dinner about Teaching the Bible Across the Church. Our President, Rev. Dr. Jane Patterson, took the below photos at the event,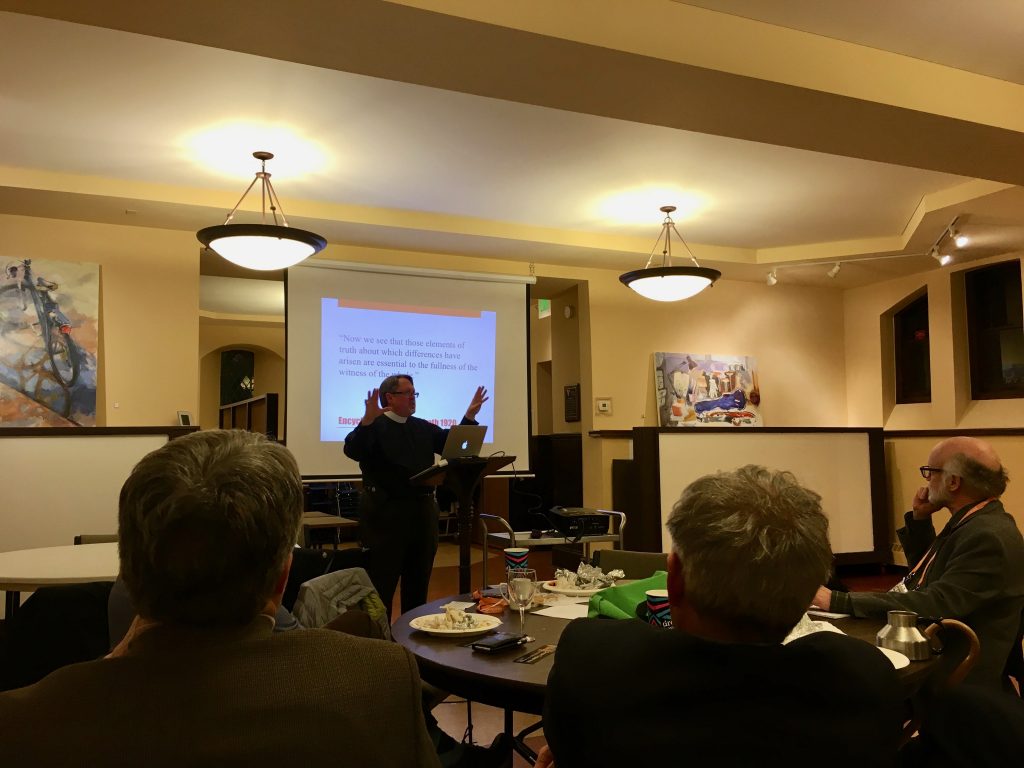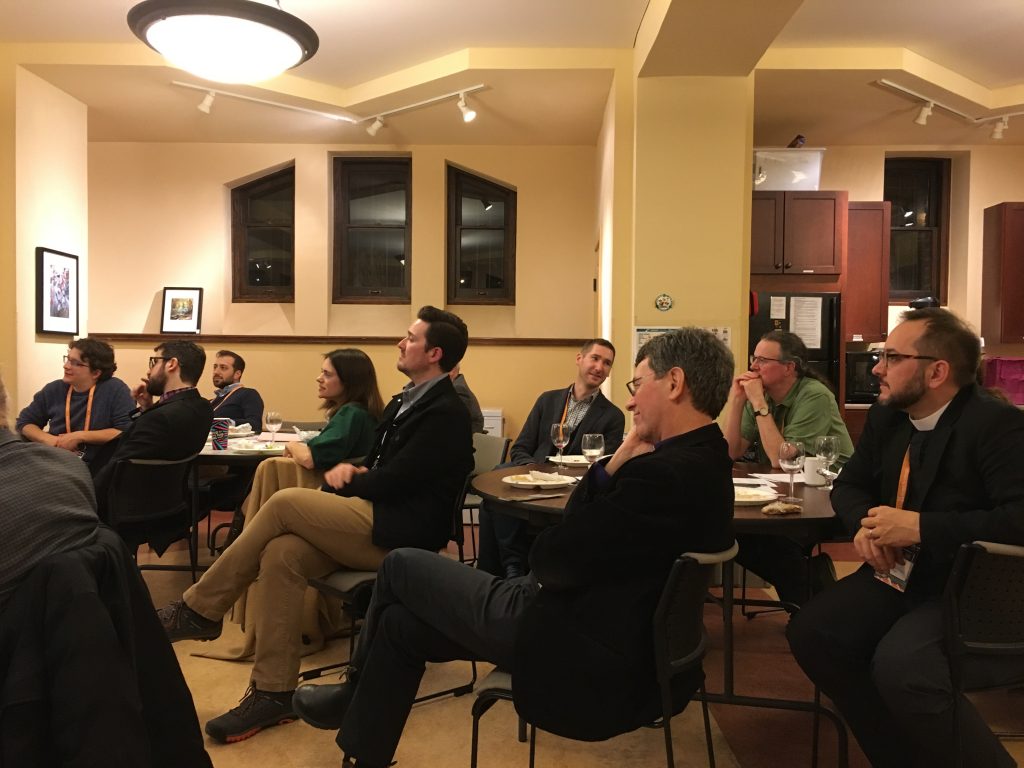 We hope to see you in San Diego in 2019.